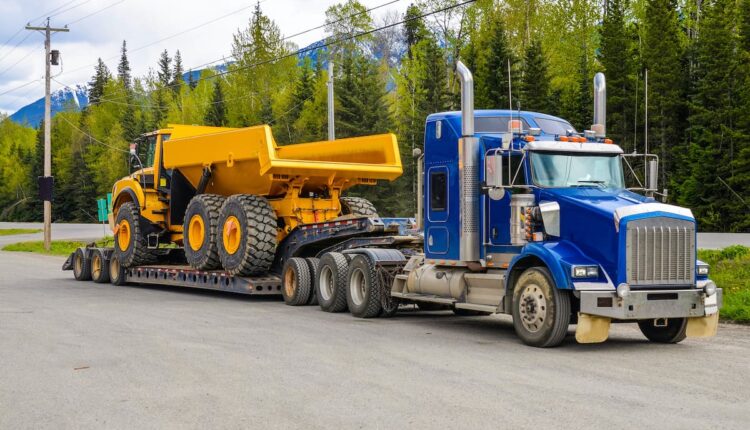 Few Tips to Ship Heavy Haul Equipment
If done incorrectly, moving large equipment may always be highly dangerous. You must adhere to a few guidelines while preparing your equipment for shipping if you want to carry heavy construction, agricultural, manufacturing, and other types of equipment securely.
Ship a Car, Inc is one of the well-known car shipping companies in the USA can also help you to transport any heavy equipment. You may contact the representative by visiting the website at https://www.shipacarinc.com/.
A few tips shared in this post will assist you avoid paying additional fees related with transporting heavy equipment while also keeping your equipment safe throughout transportation.
Know your freight's dimensions
The kind of permissions required for shipping over-dimensional loads will depend on all the essential dimensions. A change in route, permit, and expense could be caused by a few inches.
You won't surely prefer a major adjustment at the last minute.
Know how will you put your load on the transport
Do you also need to hire any crane or a certain large forklift? Do you need pickup and delivery on both ends? Find answers well ahead.
Secure all your parts and attachments
You should properly prepare the equipment prior to shipping to ensure safety while moving large equipment. To prevent damage to your heavy equipment during shipment, you should secure all pieces and attachments.
Figure out pickup logistics
Do you want one of your own drivers to load the trailer with your large equipment, or do you want the transportation firm to do it?
Make sure your drivers are prepared and on time if you want one of them to load the machinery. Do you have enough space at the site to load your large equipment? If not, arrange objects to make space before the delivery service shows up.
Confirm any other unusual requirements
Do you need any bracing, tarping, flags, or tie-down points? If your load is fragile, then how are you going to strap it down to the transport?
Plan ahead
You must offer yourself lots of time (about a few weeks or even months) so that you are well-organized, get all the necessary permits, and also offer the service provider time for all the necessary arrangements.
Confirm with your service provider regarding permits
Carriers frequently have time-based permits available. Prior to making your specific move, confirm with your service provider what is happening.
Be ready for the unexpected
Even with the finest planning and preparedness, a stumbling block like extra escort services or permits may appear.
Hire a certain reliable transportation company
Make sure the transportation company you pick is reputable when transferring large machinery. You need a business with industry knowledge.
While a more recent transportation provider may provide more affordable rates, a more knowledgeable provider will have the knowledge required to convey big equipment properly and without costly damage.
Forgetting any of the above tips may result into delays and also may add unexpected additional costs. You can reduce these unexpected costs only by remaining well prepared and anticipating every possible issues.